Coming into this weekend's event in Sioux Falls everyone was expecting to see more than 10 qualified rides being made in round one but the weatherman had something to say about that as well as some great performances by the bovine athletes as well.  Friday night welcomed the fans to the Denny Sanford Arena with a negative 5-degree windchill that would leave the entire arena shivering for most of the night which would also have its effect on the bull riders outcomes.  It was widely talked about, exclusively on Ride Pass, that the drastic change in temperature between the arena and the locker room would take its toll of the rosin that these cowboys use to make their bull ropes sticky and easier to hold on to.  We all know that everyone involved would begin to make adjustments to give the fans the best show as round two was set to begin here in Sioux Falls on Saturday night!
Much to the tune of not enough rides to make the cowboys happy, we look to continue that trend here tonight as the bull power gets ramped up a few notches leaving the bull riders knowing they must figure out how to outlast the elements.  That being said, last night the injury bug continued to show its nasty head taking yet another bull rider from the ranks along with one of the best bullfighters in the business.  Following a qualified ride, Emilio Resende immediately began to grab his shoulder and make a hasty exit which we found out later would be separated making him doubtful for round two tonight.  Along with him, Shorty Gorham would take an awkward hit while moving in on a bull later in the night and would be helped out of the arena with absolutely no weight bearing on his right leg which we would still be waiting on an injury update as round one concluded.
Cooper Davis Claims The Round Two Win In Sioux Falls
Photo Credit: Andy Watson / Bull Stock Media
Following a round one performance that was less than stellar, the top thirty-five bull riders in the world looked to change the look of how this weekend's event in Sioux Falls would play out as round two of the First Premier Bank First Premier Bankcard Invitational was set to begin.  Hoping that all of the logistics had worked themselves out from 24-hours ago, the bull riders came in with a renewed level of confidence knowing the changes that needed to be made to their preparatory routines with the sudden change of weather throughout the different parts of the arena.  Although the bovine athletes would not be as easy to tame in round two, the cowboys would be coming in armed and ready to give them hell after making the needed adjustments and changing the way they do things, at least for the time-being this weekend.
After the fire has subsided and the arena lights began to shine brightly it was time for the sold-out crowd inside of the Denny Sanford Arena to watch what they had all come to see, the cowboys of the Professional Bull Riders Monster Energy Unleash The Beast Tour take it to their bovine opponents.  From the moment the first latch cracked you could see the change in determination from each and every one of them as they tried to secure 100 world title race points with a round win on Saturday night.  After all was said and done, there would be another eleven of the top thirty-five bull riders in the world that would manage to make the eight-second buzzer with world champion bull rider Cooper Davis outlasting all others to give him the round two win with a huge 90.25 point ride aboard Broken Arrow Bucking Bulls' Nailed, sending him into tomorrow afternoon's third round with points on the board!
Complete Breakdown List Of Qualified Rides From Round Two In Sioux Falls:
Cooper Davis (90.25)                                           Brennon Eldred (89.00)
Claudio Montanha Jr. (88.50)                           Dakota Buttar (87.50)
Silvano Alves (87.00)                                          J.B. Mauney (87.00)
Eduardo Aparecido (87.00)                              Lucas Divino (85.50)
Valdiron de Oliveira (84.75)                             Kaique Pacheco (84.75)
Juan Contreras (82.75)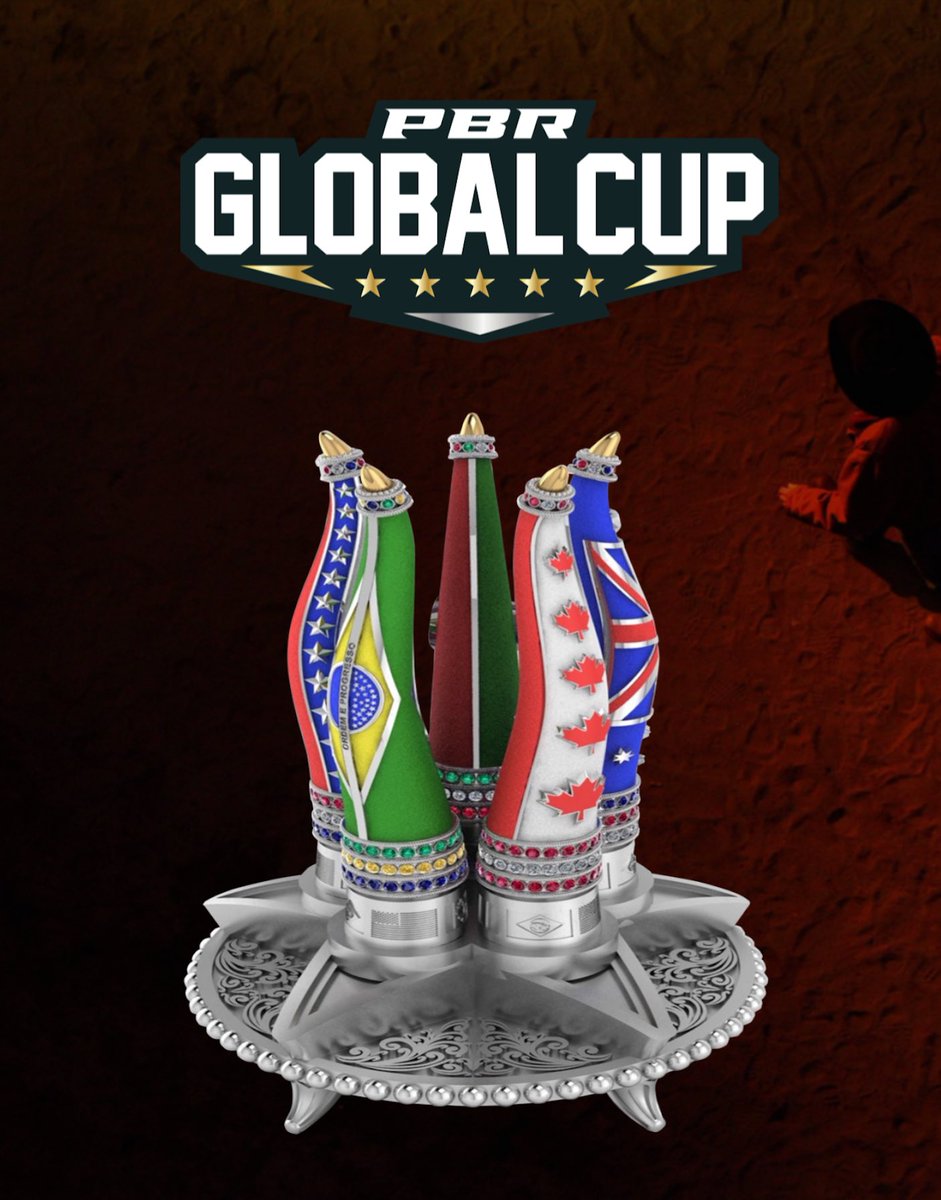 As the excitement continues to grow as the second leg of the 2018 Professional Bull Riders Global Cup gets closer and closer to making its way to Sydney, Austrailia it was announced last night that the complete makeup of the five teams competing would be announced exclusively on Ride Pass during round two tonight,  Although we already knew most of how things would look, it would be made official earlier tonight as each of the teams filled out their open spots and finalized who would be making the trek across the pond.  Even though the teams are set it may not be a completely done deal as we have seen numerous injuries plague the riders so far in the 2018 season and they would all have to remain healthy if we did not want to see any last minute changes.  Below is the filled out teams as they were officially announced for the Sydney, Australia Global Cup event taking place June 9-10, 2018!
U.S.A. – Justin McBride (Coach), Jess Lockwood, Derek Kolbaba, Cooper Davis, Cody Teel, Cody Nance, Brennon Eldred, Stetson Lawrence and alternate Keyshawn Whitehorse
Canada – Aaron Roy (Coach), Dakota Buttar, Jordan Hansen, Brock Radford, Tanner Byrne, Zane Lambert, Lonnie West, Jared Parsonage and alternate Justin Lloyd
Brazil – Renato Nunes (Coach), Eduardo Aparecido, Kaique Pacheco, Jose Vitor Leme, Ramon de Lima, Claudio Montanha Jr., Dener Barbosa, Luciano De Castro and alternate Guilherme Marchi
Mexico – Gerardo Venegas (Coach), Edgar Durazo, Francisco Morales, Juan Carlos Contreras, Alfonso Orozco, Gustavo Pedrero, Jorge Valdiviezo and Francisco Garcia Torres
Austrailia – Troy Dunn (Coach), Lachlan Richardson, Aaron Kleier and Troy Wilkinson (remaining Home Team Roster To Be Released April 19th)
After another round of bull riding action where we saw a majority of the best bull riders in the world continue their downward spirals, we try to put the past behind us and look ahead to Championship Sunday tomorrow afternoon here in Sioux Falls, South Dakota.  Over the past two rounds, we have seen one of the two "hometown" contractors step up to the plate as Chad Berger brought the heat from nearby North Dakota but tomorrow would feature yet another great set from the Midwest.  Matt Scharping and the Phenom Genetics crew wanted to show everyone what they had and as the anticipation grows, we get to see exactly that here tomorrow as part of the Championship Sunday festivities as he showcases many of the bulls that he has acquired earlier this year with the buy out from Jared Allen.
It is quite easy to follow all the breaking news and excitement with the Rodeo Round Up simply by copying this website into your favorites in your web browser for easy one-click access to event statistics. You can also like and follow us on Facebook here, or by liking and following us on Instagram at @rodeoroundup and on Twitter at @therodeoroundup.  You can have easy access to all of the video interviews Jason does from all the events across the country as well by simply clicking the link HERE to be transferred to the Rodeo Round Up's Youtube channel as well! Jason has also made it easy for you to be a part of his interviews by opening up a listener comment line. If you have a question for a certain rodeo star simply call in and leave your name, where you are from, who the question is for and what your question is and he will do his best to get it answered for you during his interviews.