As things wind down here at the 37th annual Hamel Bull Riding Bonanza and Rodeo yesterday's action saw some changes to the overall leaderboard and gave the near-capacity crowd all they could handle.  Saturday was a big day for this event as it was the only day that the rodeo fans could watch two performances in one day and also gave them a glimpse at numerous Wrangler National Finals Rodeo qualifiers as well as a couple of world champions mixed in.  All in all, it was a fantastic day of rodeo action and our Rodeo Round Up and Midwest Rodeos teams were there to cover it all!
After the first two performances, there were still some major opportunities that were still up for grabs and a couple of the rodeo athletes here in rounds three and four took full advantage of that opportunity that was sitting out there.  With one performance to go the runs and times that were laid down yesterday may be very hard to beat, setting up these contestants very nicely for a nice share of the total $98,534 total payout.  All will be on the edge of their seats as the last performance kicks off at 7:30 PM tonight to close out the 2017 event.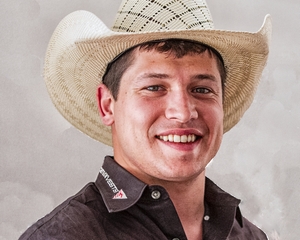 MN Cowboy Tanner Aus Takes Hamel Lead
Saturday started off with a bang as the home state crowd here in Minnesota cheered on one of their own to the lead with one round remaining.  Wrangler National Finals Rodeo qualifier and Granite Falls, Minnesota cowboy Tanner Aus made a huge ride aboard his J Bar J horse Straight Jacket to bring the crowd to their feet and his 88 point ride to the top of the leaderboard.  Aus, who has had a tremendous Cowboy Christmas, just might continue his winning ways here at his home state rodeo and set himself up for another WNFR appearance.
That being said, there were a few other qualified rides scattered in throughout the day as well.  Georgia cowboy Tanner Phipps was able to put up an 84.50 point ride while Tennessee brought an 82 point ride home after Tyler Waltz was able to cover his bucking horse for the needed 8 seconds.  Along with those would be Jordan Pelton with a 78 and Casey Breuer that would manage to post 76 points to take part of the action home with him.  All in all, this will set up for a huge Sunday performance to close out the 2017 event here in Minnesota.  Watch Tanner Aus' lead changing ride below!
 Tanner Aus' Winning Ride Video Coming Soon
WPRA Barrel Racer Laura Kennedy Takes The Lead At Hamel
After a huge run on Saturday night, Laura Kennedy would leave the Hamel Bull Riding Bonanza and Rodeo sitting solidly in the number one position in the cowgirl professional barrel racing.  Laying down a blazing 15.59-second run, she would best Kricket Ginter who lead the field over the first two days with another nice run of 15.77 seconds that now places her in the number two spot.  While one round remain I think it is safe to say that Kennedy will take home a nice chunk of money for her efforts if she does not win the entire event outright!
The Rodeo Round Up team, along with our friends from Midwest Rodeos, were able to watch this run live last night and to say the excitement around the arena was infectious is a complete understatement.  While Kennedy has been in the shadows over the years she is making a solid effort on earning an invitation to the 2017 Wrangler National Finals Rodeo with her flawless, solid runs she consistently lays down.  Watch her run from this year's Hamel Rodeo event below to see for yourselves why this girl should be on everyone's radar come December.
 Laura Kennedy's Winning Run Video Coming Soon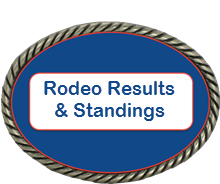 In another leaderboard change, Ben Kilburg would lay down a huge 3.7 second run in the steer wrestling event to take over sole possession of first place while Erich Rogers and Cory Petska still hold the average lead in the team roping with a very solid 8.8 second combined time on two head.  Although they gave up the 2nd go lead they still maintain an almost two-second lead over all other teams in the overall average that pays a huge part of the $98,000 plus payout here in Hamel.
The saddle bronc riding event made big changes in the overall leaderboard on Saturday as there is a two person tie for the top spot after knocking Jade Blackwell all the way to 3rd place with an 84.  Both Leon Fountain and Wyatt Casper covered their horses Shady Fox and Sweatin' Bullets respectively to the tune of 86 points to split the lead.  In the tie-down roping nothing changed over the course of the day as Tyler Milligan still maintains the lead with an 8.8-second run.  Bull riding had another leaderboard change as well as Guthrie Miller was able to cover Bailey Pro Rodeo's Maverick for an event leading 88.50 point ride.
As we get ready to head out to the Hamel Bull Riding Bonanza and Rodeo one last time for the 37th annual event we are excited to see who will be crowned champions at the end of Sunday evening's fifth and final performance.  The Rodeo Round Up and Midwest Rodeo teams will be there to cover all of the action once again.  Once everything is finalized we will bring you a complete event recap with a comprehensive list of each and every event champion from this year's event!
It is quite easy to follow all the breaking news and excitement with the Rodeo Round Up simply by copying this website into your favorites in your web browser for easy one-click access to event statistics. You can also like and follow us on Facebook here, or by liking and following us on Instagram at @rodeoroundup and on Twitter at @therodeoroundup.  You can have easy access to all of the video interviews Jason does from all the events across the country as well by simply clicking the link HERE to be transferred to the Rodeo Round Up's Youtube channel as well! Jason has also made it easy for you to be a part of his interviews by opening up a listener comment line. If you have a question for a certain rodeo star simply call in and leave your name, where you are from, who the question is for and what your question is and he will do his best to get it answered for you during his interviews!