Over the past few months or so many professional rodeo and bull riding fans have been anxiously awaiting the day that has finalyy come with the release of the new Ride Pass streaming platform that will give everyone easy access to many rodeo events throughout the country.  The sign-up for the coverage began early this morning and also came with a few pretty cool announcements for family and fans of other rodeo organizations with what the on-going coverage will do to bring those folks closer to the action than ever before.  Not only will the Professional Bull Riders have extensive coverage of many of their events, including the Unleash The Beast Tour, Velocity Tour and Touring Pro events but all of the majors and any international events such as the Global Cup Competitions as well.
It was announced earlier that everyone would be able to try out the new platform with a free 21-day trial before actually subscribing for on-going coverage and that coverage will begin in full starting with the PBR event this weekend in St. Louis, Missouri.  We are all excited to see who the new coverage team will be, what the camera angles will look like and how close to the action we will all feel once the cameras go live later this week.  As it sounds right now, many familiar faces will maintain their presence on camera as they also mix in some new and fresh faces to bring the coverage to a whole new level.  We can not wait to see what this will mean to the western lifestyle community and how the fans will adjust and embrace the beginning of this new adventure in western lifestyle sports coverage!
As with any new change, there are always a few questions and concerns that many people have which may cause some commotion and frustration but all of us at the Rodeo Round Up have been working closely with the Ride Pass team to make sure we can put your minds at ease.  Over the past couple of days, I have been in contact with a member of the team as messages and emails have been flowing in regarding some questions that all of you have and we are hoping to answer them for you here in a frequently asked questions area of this announcement.  After researching all of your concerns we have come up with answers to a few of your burning questions and concerns and would like to answer them directly from the team, that being said, if you continue to have issues or questions please reach out to us here at the Rodeo Round Up and we will do our best to get them answered for you!
What exactly is Ride Pass?
RidePass, a new 24/7 over-the-top (OTT) digital streaming service offering the world's most comprehensive PBR and western sports content, encompassing more than 500 hours annually of exclusive live event coverage, news and opinion programs, and original and scripted series.
What types of things can we expect to see of Ride Pass?
RidePass will debut several original series at its launch, including "Keepin' It 90," a RidePass original series featuring two-time PBR World Champion J.B. Mauney and popular western personality Dale Brisby, and "In Color," a series offering in-depth, intimate conversations with current and past PBR stars.
Will coverage consist of more than bull riding events?
The first streaming rodeo event will be a major showdown to be held at Thomas and Mack Center in Las Vegas in conjunction with PBR's Last Cowboy Standing, with rodeos on May 5-6.  Along with this huge Helldorado Days event, you will have expanded access to many other western lifestyle events throughout the year as well.
How much will Ride Pass cost me throughout the year?
The Professional Bull Riders will be offering a 21-day free trial for the new Ride Pass platform. After that, plans will start at $7.99 per month for on-going coverage.  I have been receiving reports already this morning that the free 21-day trial is not being found and have reached out to the Ride Pass team regarding this.  They have said that, indeed, there is a free trial period and are currently researching the reason why it is not showing up and have asked everyone to keep checking back throughout the day to watch for this internal fix ASAP.  The entire Ride Pass team appreciates all of your inquiries and concerns and looks to address them as soon as they can with the rollout of this new digital platform streaming experience!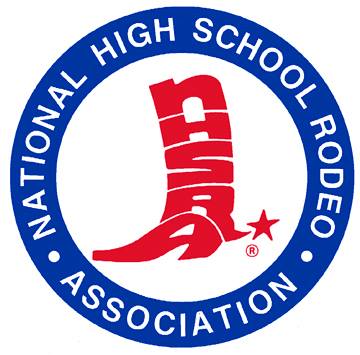 Along with the launch of Ride Pass earlier this morning, it was also announced that the Professional Bull Riders would begin an exclusive partnership with the folks at the National High School Rodeo Association.  This is very exciting for not only the up and coming contestants of the sport we love so dearly but to those family and fans of them as well.  What this partnership will do to bring those not able to attend events will be huge as Ride Pass is able to bring the action to your couches and allow each and every one of you to experience the drama and excitement as you were there watching in person!  Below is the official statement from the Ride Pass team regarding this exciting addition to the coverage that you will see in the inaugural 2018 season beginning today on Ride Pass!
RidePass members will have live and on-demand access to non-televised PBR events, including select 25TH PBR: Unleash The Beast rounds currently not carried by CBS; PBR Real Time Pain Relief Velocity Tour events; PBR Global Cup and international tours; stand-alone rodeo events; and high school rodeo through a new rights representation agreement with the National High School Rodeo Association (NHSRA).  Among the NHSRA events, RidePass will cover are the NHSRA High School Finals and the NHSRA Junior High Finals. The NHSRA High School Finals, scheduled for July 15-21 in Rock Springs, WY, is the world's largest rodeo in terms of athletes (more than 1,600) and stock, while the NHSRA Junior High Finals, set for June 24-30 in Huron, SD, is the second largest rodeo in the world with more than 1,100 athletes competing.
It is quite easy to follow all the breaking news and excitement with the Rodeo Round Up simply by copying this website into your favorites in your web browser for easy one-click access to event statistics. You can also like and follow us on Facebook here, or by liking and following us on Instagram at @rodeoroundup and on Twitter at @therodeoroundup.  You can have easy access to all of the video interviews Jason does from all the events across the country as well by simply clicking the link HERE to be transferred to the Rodeo Round Up's Youtube channel as well! Jason has also made it easy for you to be a part of his interviews by opening up a listener comment line. If you have a question for a certain rodeo star simply call in and leave your name, where you are from, who the question is for and what your question is and he will do his best to get it answered for you during his interviews.